Spiritual Lifestyle Training

Ananda Marga Spiritual Lifestyle ("AM SLT") for women is a unique way to deepen your spiritual life, strengthen your personality, develop lifelong habits and live your beliefs.
AM SLT is a special opportunity to dedicate time for spiritual transformation for a full month, whilst studying yoga philosophy, practicing meditation and learning yogic lifestyle tips for good health.
It is held at the Ananda Marga Women's Master Unit in Gympie QLD. You will enjoy the quiet of this secluded spot, work in the gardens, learn vegetarian cooking, and have the guidance of an experienced spiritual trainer.
People who have attended the AM SLT often say it is the one time in their life they can devote themselves completely to spiritual practice without distractions.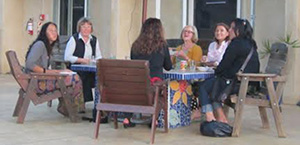 Of course this intensity will naturally bring up mental challenges, which themselves give new opportunities for inner growth. Through this month of disciplined practice, simple living and good company you will be prepared to return to your life with renewed mental strength, profound inner peace, and strengthened spiritual inspiration.
This training will also equip you to work as an Local Full Timer ("LFT") in Ananda Marga projects here and abroad…. an excellent opportunity to put your spiritual strength and love into practice.
What to expect at Spriritual Lifestyle Training?
Training in spiritual and social philosophy, create new friendships and enjoy spiritual company
Meditation 4 times/day to develop inner strength & practice new habits that will last a
lifetime
Practice yoga postures ( asanas ) twice daily
Become certied to work in Ananda Marga service projects around the world
Daily practice of quiet time
Practice organic gardening and learn vegetarian cooking in an alcohol, smoke and drug-free
environment
Neo-Humanist Schools

Social Service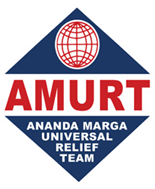 PCAP & Environment

Global Connection