Some WWD Service Projects Around the World
Service projects are managed by AMURTEL (Ananda Marga Universal Relief TEam – Ladies) – the social service branch of WWD.
India
Chennai, Tamil, Nadu – has a wonderful kindergarten serving mostly underprivileged children from 4-6 years of age with about 100 children attending.
Jaipur – This orphanage in Rajasthan is home to 15 children and is run by a yogic nun named Didi Ananda Gautami. It is situated in a newly constructed housing colony in a green area of Jaipur.
Uma Nivas, Purulia district, West Bengal – This primary school has about 60 students. Read more about it at www.poor.org.in/umanivas.html
Mongolia
Lotus Children's Centre is an official Mongolian non-governmental organisation (NGO) that currently is a home for around 80 vulnerable and abused Mongolian children. The center is also involved in community outreach projects. Website: www.lotuschild.org
Thailand
Baan Unrak Children's Home, Sangkhlaburi, Karnchaburi is a home for stateless children and disadvantaged local children from toddlers to teenagers. Website: www.baanunrak.org
Romania
The Romanian branch of AMURTEL was founded in 1995 by a group of local and international women volunteers. After analysing the needs in post communist Romania, AMURTEL specialised in the area of inclusive education for children with special needs, and social services for abandoned children and youth. Website: www.amurtel.org/rumania/
United States of America
Womens Wellbeing and Development Foundation is a non-profit organisation that empowers women and children to achieve personal growth and the comprehensive development of their communities. It supports local and international women-run projects including education, health and agricultural projects. Website: www. wwd-f.org
Haiti
AMURTEL has been a presence in Haiti for over 20 years, partnering with local people to provide a children's home, schools, clinics, literacy programs, reforestation initiatives, micro credit nance, and women's leadership programs. Website: www.amurtel.org/portfolio-item/haiti/
Kenya
Abha Light Foundation has been promoting Natural Medicine and Homeopathy in Kenya since 1998. The big advantages of these therapies is that they are effective, affordable and can be established with little infrastructure in places where conventional medicine not readily available. Wesbite: www.abhalight.org
Costa Rica
Projects involve education programs, medical consultations and treatments and an ecological urban farm. Website: www.biendemujer.org
Peru
AMURTEL Peru was started to meet the needs of the people of Paraiso Alto, an impoverished region in Lima, Peru. The area has no running water, sewage system, or access to health facilities. Website: www.rurapuk.com
Indonesia
Narayanaseva's Childrens Home now has 85 children between the ages from 0-17 years old under the loving guidance of yogi nuns Didis. Website: www.narayanaseva.com
If you would like to know more about projects that are not listed here, please contact anandashamita@gmail.com .
Neo-Humanist Schools

Social Service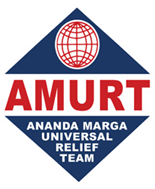 PCAP & Environment

Global Connection