Schools and Children's homes IN DISADVANTAGED   COMMUNITIES
Ananda Marga runs hundreds of service projects in different parts of the world. Below are two of these projects:
Ananda Marga Children's home
The Ananda Marga Children's Home in Mumbai was started in the mid 1980's with 6 children between the ages of 2 to 8 years. Some of the children are orphans, others are from poor families who unable to provide for them.
Today the home has 20 children between the ages of 18 months to 25 years.
They regularly receive prizes in sports, debates, crafts and academics and are talented in music, dance and self-defense.
In 2013 the children's home was presented with a prize for best services from the state minister of Maharastra.
One of the children who is blind, first came to the orphanage when she was four years old. Now, at the age of 22, she has completed a B Ed and is teaching at a high school in Mumbai.
School in Sakinaka, Safedpool, Mumbai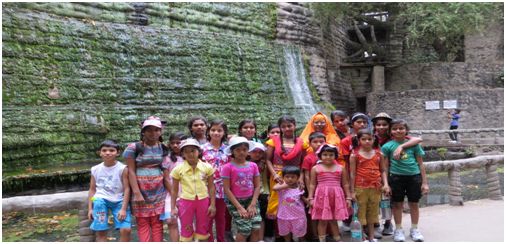 Mumbai children on an outing
Schools in Haiti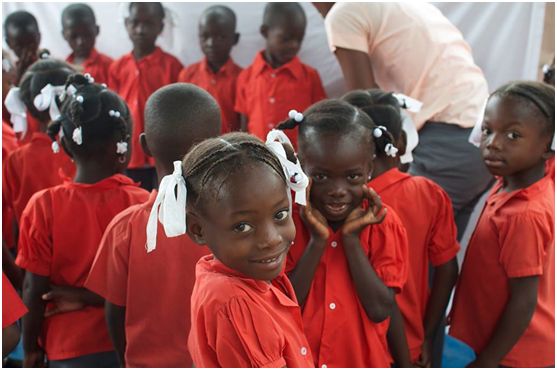 Ananda Marga runs two schools in Haiti, one in Port Au Prince and one in Anse a Pitre, with 300 children attending.
The area around our center in Bourdon, Port au Prince, was hard hit by the earthquake in 2010. For many who were already struggling with overwhelming poverty, the loss of family members, homes, and jobs was especially devastating. In collaboration with the UN, we are currently working with families in seven camps in this area for individuals and families displaced by the earthquake.
Neo-Humanist Schools

Social Service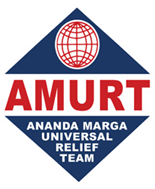 PCAP & Environment

Global Connection