Our Privacy Policy
This Privacy Policy explains how Ananda Marga handles your personal information and data. It is based on the Australian Privacy Commissioner's National Principles for the Fair Handling of Personal Information.
This policy may change periodically so please check back on a regular basis.
If you have comments or questions regarding this privacy statement, please contact: admin@anandamarga.org.au or send us a letter via: 463 Back Creek Road, Stanthorpe, QLD, 4380, Australia.
Last updated: February  2017
Key Privacy Points: The Stuff You Really Care About
This policy applies to all units, sub-entities, schools of Ananda Marga Pracaraka Samgha Ltd.
We don't sell your data to third parties. Ananda Marga Pracaraka Samgha Ltd treats all information collected as if it were private. We don't sell the information to anyone and we don't use your data for our own purposes, except as outlined in this policy.
We may share some data with trusted service providers. In order to manage and improve our services we may from time to time use a number of third party service providers; for example, we may use Google Analytics to track visits to our websites, Formstack to collect information via an online form, or Survey Monkey to collect survey responses. A number of these service providers are located outside of Australia and therefore the data we pass to them will be processed outside of Australia.
We will comply with all Australian laws. If we receive a subpoena or other legal request, we may need to inspect the data we hold to determine how to respond. We may also need to access data to prevent potentially illegal activities and to screen for undesirable or abusive activity. For example, we have an automated virus scan that checks all file attachments.
Ananda Marga: ethical, efficient, effective (and human). We do our utmost to make sure Ananda Marga is an organisation which is highly valued by our staff, the community, our members and all of our stakeholders, but being human, occasionally we make a mistake. On the rare occasion where we do slip up, we assure you that we will attend to the issue as soon as it is drawn to our attention and remedy the problem.
Who does this policy apply to?
Our Community is committed to protecting your privacy, and establishing a trusting relationship with our users is central to our work practices. These values permeate all aspects of our organisation.
Our websites and services are accessed by a wide range of groups and individuals. These include but are not restricted to staff, volunteers and members of Australian and international not-for-profit groups, local, state and federal government staff members, elected officials, business operators and members of the public. The privacy provisions in this policy apply to all service and website users.
General principles
We treat your data as private information.
For each visitor to reach the site, we expressively collect the following non-personally identifiable information, including but not limited to browser type, version and language, operating system, pages viewed while browsing the site, page access times and referring website address. This collected information is used solely internally for the purpose of gauging visitor traffic, trends and delivering personalized content to you while you are at this Site.
From time to time, we may use customer information for new, unanticipated uses not previously disclosed in our privacy notice. If our information practices change at some time in the future we will use for these new purposes only, data collected from the time of the policy change forward will adhere to our updated practices.
We will never share your data, except where:
It is legally required (such as the investigation of a criminal offence), or
We have engaged a trusted service provider to assist us with particular aspects of our services, or
Sharing of some details are required for operation of a service – examples of such services include .
We will never sell your data to a third party.
Generally, we use the information we collect from you only in connection with providing our services to you. However, there are some other limited uses, as listed below.
Collection of your personal information
There are many aspects of the site which can be viewed without providing personal information, however, for access to future Ananda Marga Pracaraka Samgha Ltd. customer support features you may be required to submit personally identifiable information. This may include but not limited to a unique username and password, or provide sensitive information in the recovery of your lost password.
Changes to this Privacy Policy
Ananda Marga Pracaraka Samgha Ltd. reserves the right to make amendments to this Privacy Policy at any time. If you have objections to the Privacy Policy, you should not access or use the Site.
Accessing Your Personal Information
You have a right to access your personal information, subject to exceptions allowed by law. If you would like to do so, please let us know. You may be required to put your request in writing for security reasons. Ananda Marga Pracaraka Samgha Ltd. reserves the right to charge a fee for searching for, and providing access to, your information on a per request basis.
Contacting us
Ananda Marga Pracaraka Samgha Ltd. welcomes your comments regarding this Privacy Policy. If you have any questions about this Privacy Policy and would like further information, please contact us by any of the following means during business hours Monday to Friday.
E-mail: admin@anandamarga.org.au
Neo-Humanist Schools

Social Service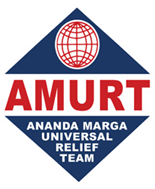 PCAP & Environment

Global Connection